---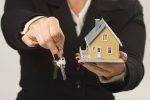 Description
Creative Title Services Inc. has been the "go to" settlement agency for Investors and Real Estate professionals in South Florida since 2002. We are 100% investor friendly and specialize in "Double Closings", Closings that require Transaction...
Click Here to read more!
Phone:
(305) 476-8733
Website:
CreativeTitle.com
Address:
4345 SW 72nd Ave F Miami, FL 33155
---

Description
Investor Friendly Title Services in Florida
Experience the best in investor friendly title services in FL…
Independent Title in Fort Lauderdale, FL is a truly investor friendly title company, eager to help the real estate community flourish,...
Click Here to read more!
Phone:
(954) 493-8288
Website:
indytitleftl.com
Address:
2929 E. Commercial Blvd., #605 Fort Lauderdale , FL 33308